6pcs/Set YIHUA 126 Series Flux Soldering Tool Welding Tools Kit



This set of tools specialized integrated circuit disassembling,precision electronic components welding, grinding, cleaning, repair, etc.

Welding Tool--Knife
Cutter--To cut the printed circuit board copper connection cable,and print circuit circuit correction, cut off, rust when used.
Scraper--To removal residual solder and flux,clear the horizon on the bonding pad and gold finger,scraping rust, oxidation layer, etc.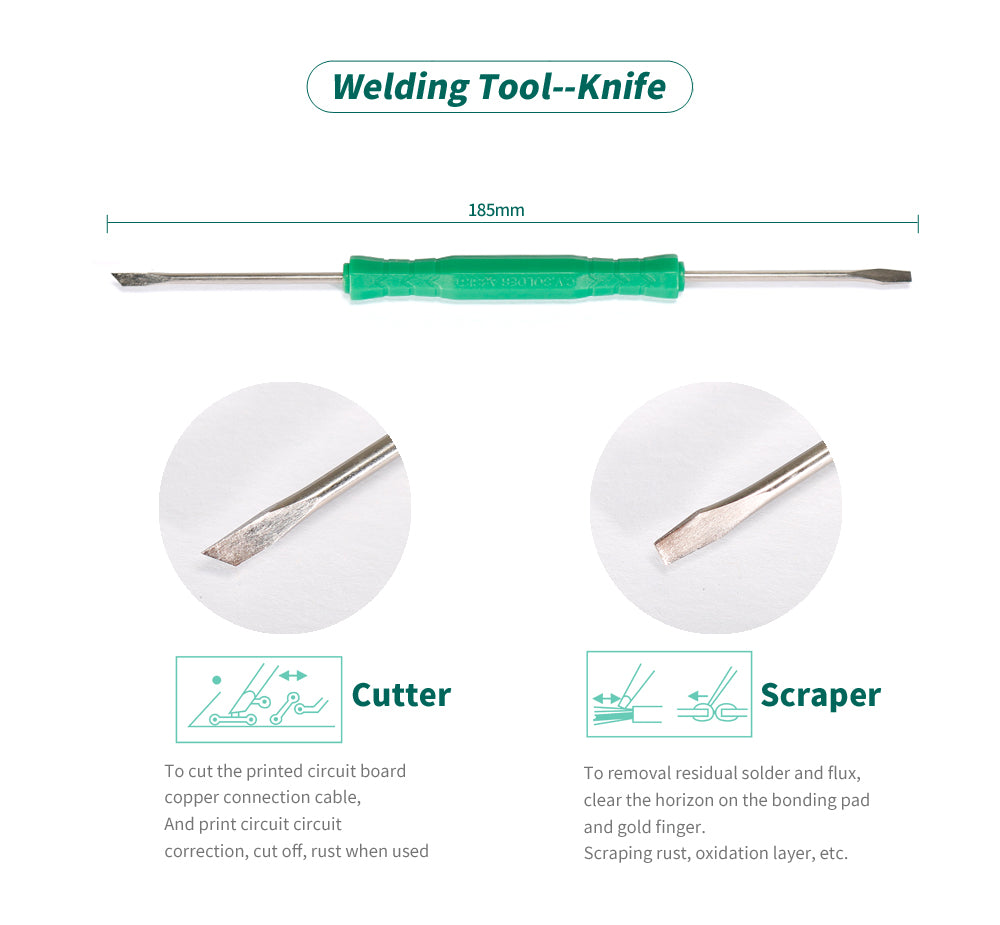 Welding Tool--Fork
To fixed or adjust the components of pin and connecting line,and resistors, capacitors molding with foot.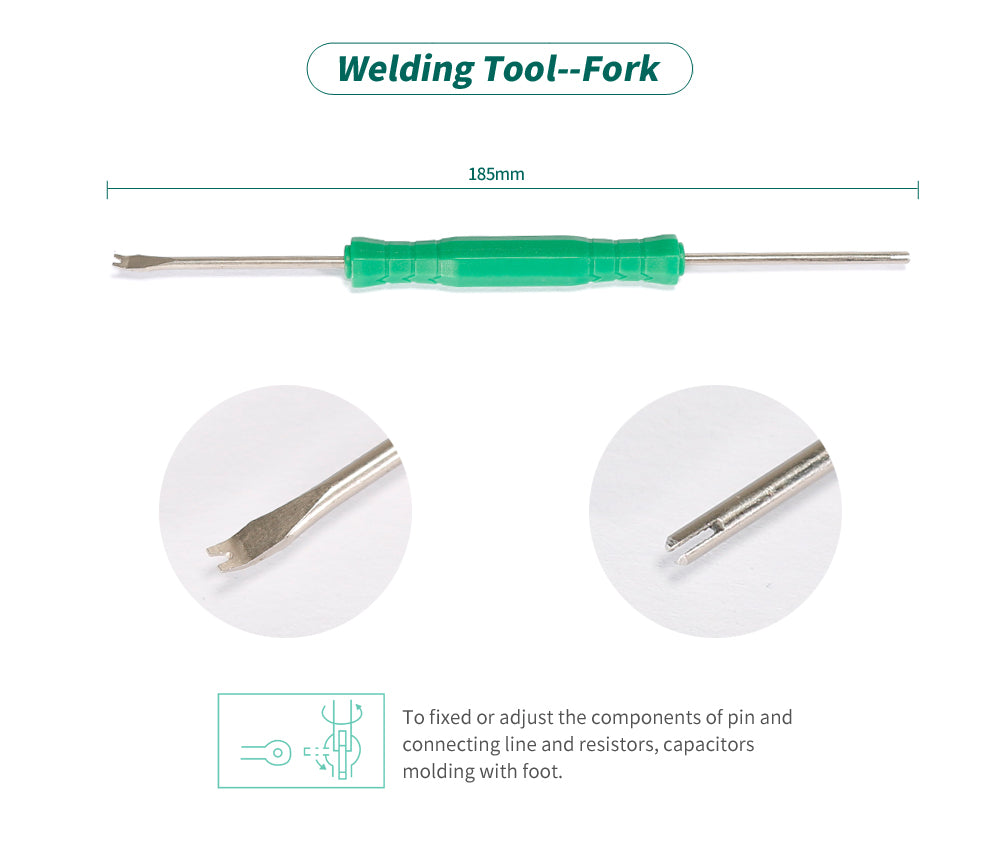 Welding Tool--Pressure Head
Small electronic components are compacted and positioned after soldering round element, flat element corresponding to the indenter.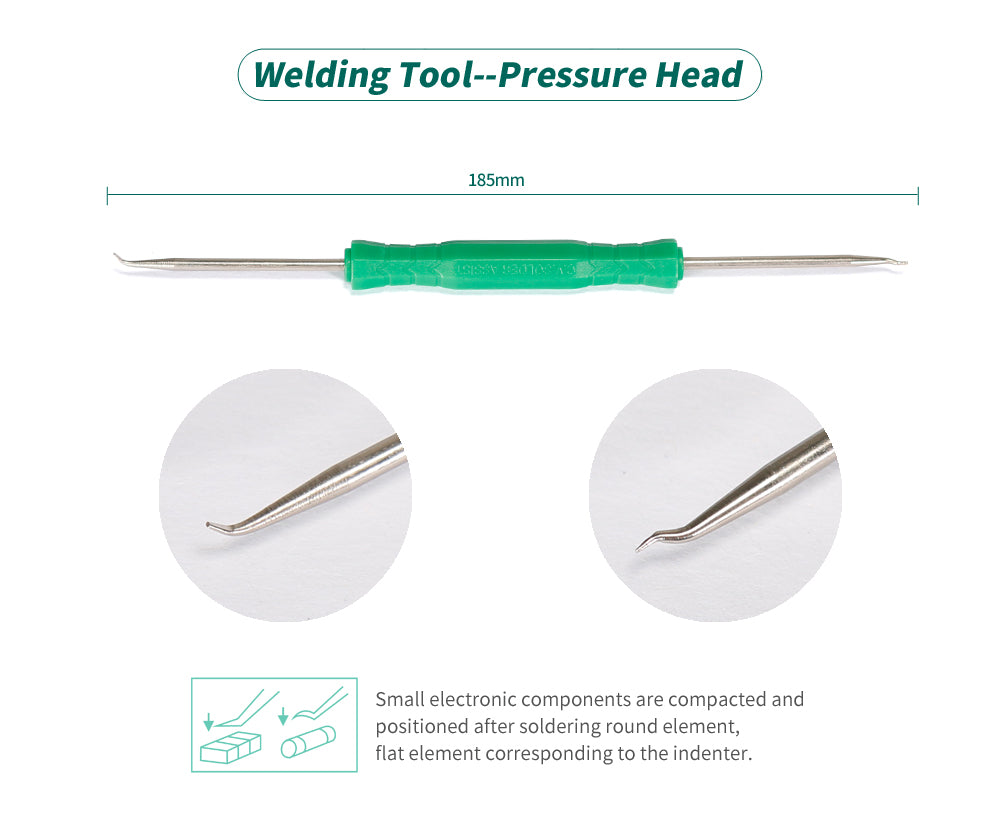 Welding Tool--Hook
Arc Hook-- Using plane integrated circuit components,it is used for disassembled, electric iron edge dissolved side removal.
Round Hook-- Using for dismantle the resistance element ,soldering iron dissolved
and removed.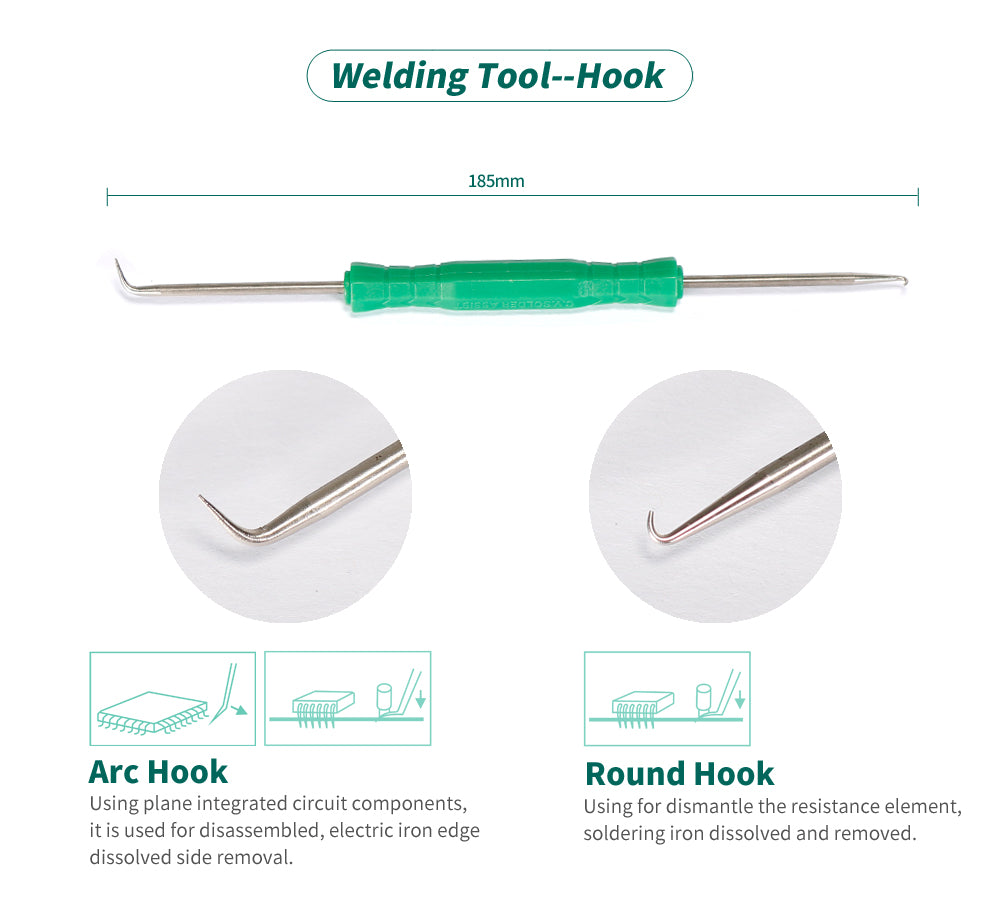 Welding Tool--Needle
Printed circuit board hole enlargement and solder plug hole repair.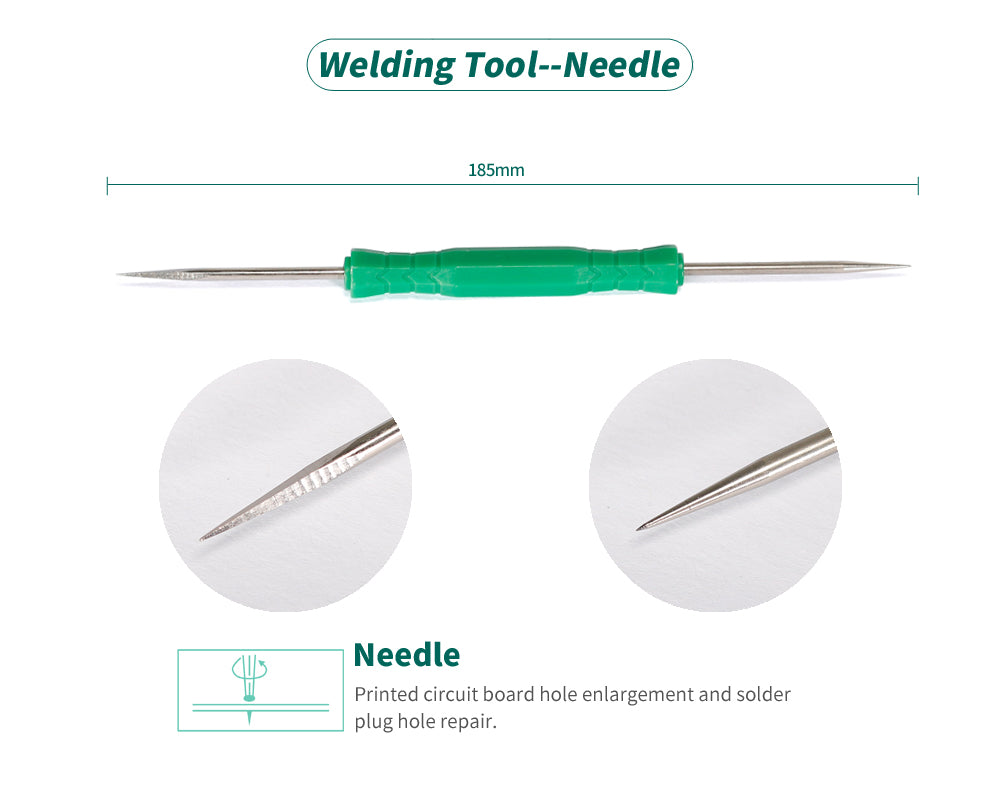 Welding Tool--Brush
Before soldering to clean solder parts of the dust and residues,the tin ball produced
by soldering,and to remove rust stain.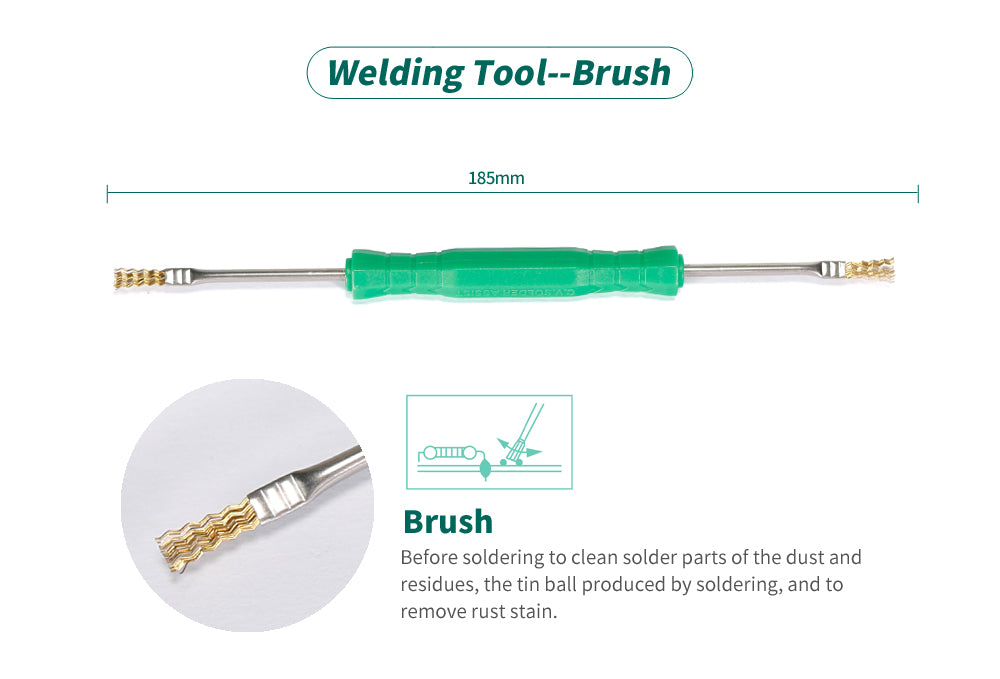 ---
We Also Recommend